Bacon-wrapped date with walnut salad
*****
Surf and Turf of chocolate and foie gras with apple chutney
*****
Duck ravioli on beetroot with duck and honey jus and sour cream
*****
Roasted duck breast on barley with sauteed cabbage and red cabbage
*****
Black Forest cake
On Sunday, 25th September 2001, the "OTV Volksmusikstammtisch" broadcasted from the Hotel und Landgasthof Burkhard in Wernberg-Köblitz.
Heidi Burkhard had invited many music groups from the town area, for example "Die Geschwister Reis", "die Wernberger Stubenmusi" and the very young Josephin Eckert, and they played all kinds of traditional songs.
Lothar Höher hosted the show and interviewed interesting people such as Leo Berberich, who explained what life in Wernberg was like in the old days.
Here are some photos of the event: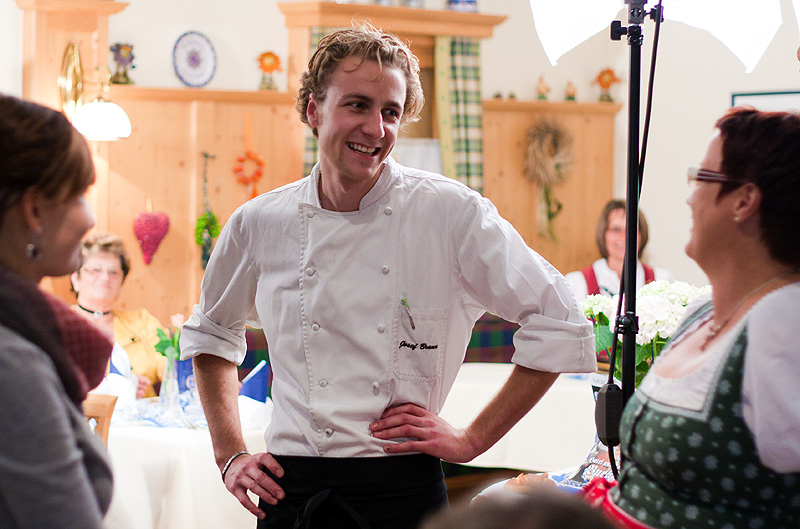 Come to our Bavarian evening presented in conjunction with the OTV Volksmusikstammtisch and enjoy traditional Bavarian specialties and beer in mugs on September 16th 2011!